When visiting Antigua, there are tons of planned adventures and activities that we're sure you'd love to experience. We do suggest adding a casual island drive, in your trusty Drive-A-Matic vehicle, to your to-do list to admire all the natural, and man-made beauty we have here to offer.
Here are a few stops which are definitely worth the visit.
Devil's Bridge
Found in the north-east of the island in the remote national park, Indian Town Point, is Devil's Bridge. Despite its name, the extraordinary geological wonder is a great visit for nature lovers. Watch as the waves of the Atlantic crash against the sharp rocks and enjoy as the natural blowholes spout water high into the air.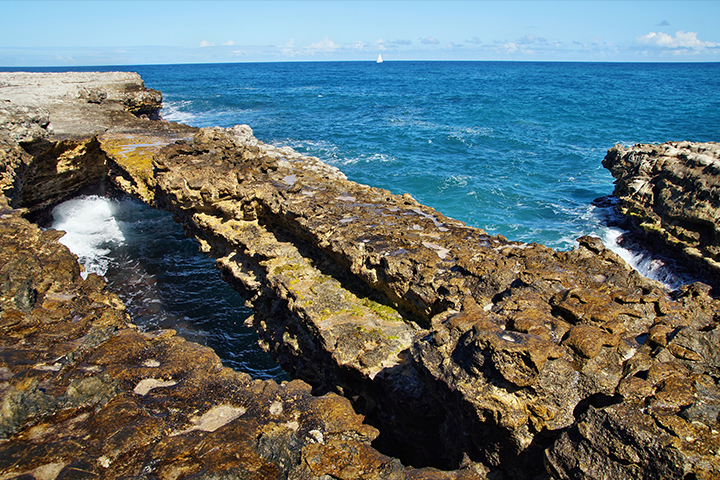 Nelson's Dockyard
Explored in our last blog post is the beautiful Nelson's Dockyard. Sitting below Shirley Heights which is also on this list, is this historic marina which is open for all to tour. Take a stroll around this national park and admire the authentic architecture, as well as the beautiful view of the ships and yachts in the harbour or perhaps engage in an easy hike along the trails provided.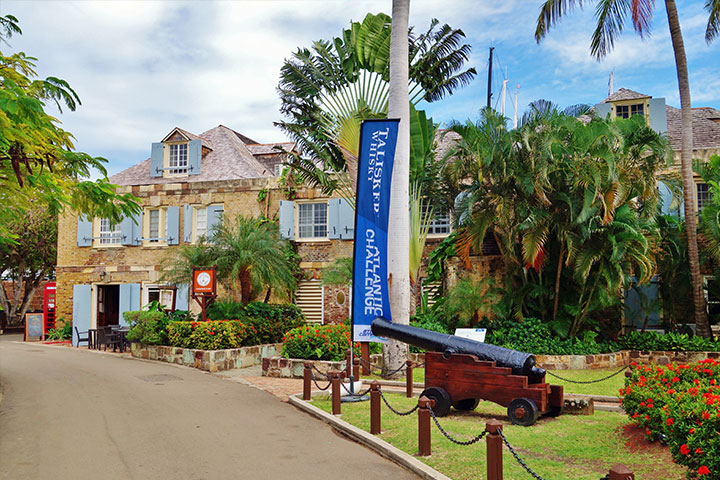 Betty's Hope
This site was one of the first and largest sugar plantations established in Antigua. Make a brief stop here for a stroll through history as you take in the ruins and the two beautiful standing mills and visit the small museum on site. This stop is an interesting one for history buffs.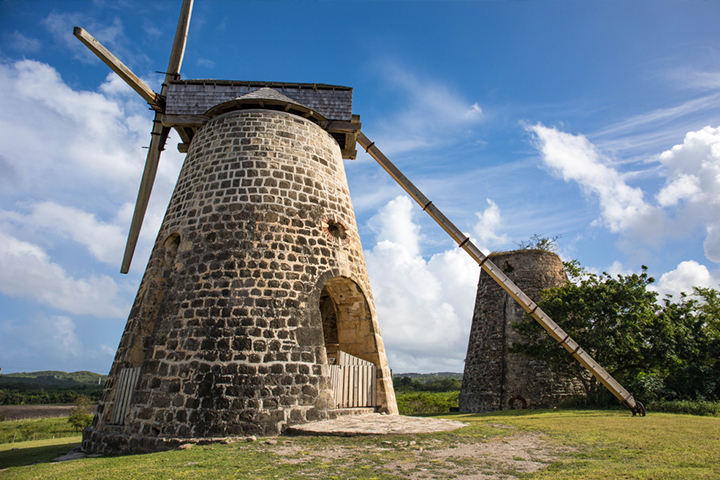 Shirley Heights Lookout
Also mentioned in a previous blog, Shirley Heights Lookout is the stop to make if you enjoy beautiful views and a fun hang out. Visit this spot around lunchtime to enjoy the delicious food served from the old refurbished military buildings as you look out to a breathtaking view of Falmouth Harbour, English Harbour and Nelson's Dockyard. If you're looking for a more cultural experience, we suggest visiting on Thursday or Sunday afternoons when their BBQ parties are held.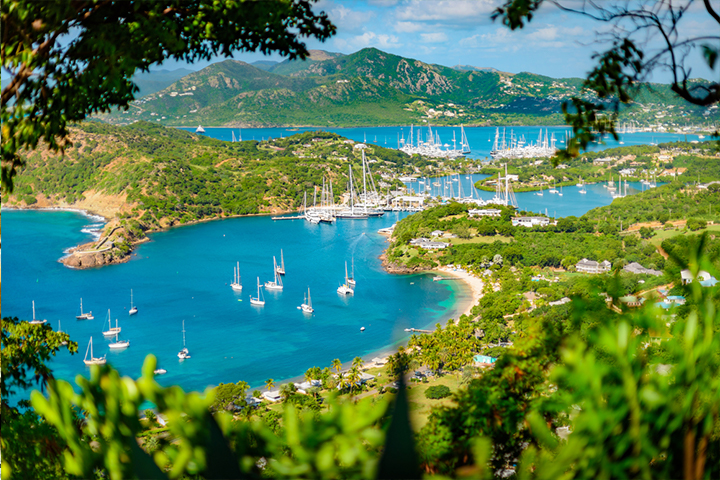 Antigua's Donkey Sanctuary
Sheltering over 150 donkeys, this Sanctuary, as part of Antigua and Barbuda's Humane Society, is a favourite for both kids and adults. Bond with the cute animals as you pet and brush them and take tons of photos! If you're in a giving mood, maybe even adopt one which assists with their care and maintenance. This stop is tons of fun for the whole family.