Antigua's 365 Beaches
Antigua is known to have many of the best beaches in the Caribbean. What makes it even more spectacular is it is also known to have about 365 beaches. That is, one for every day of the year! In this blog, we will name a few of our favourite beaches.
1. Half Moon Bay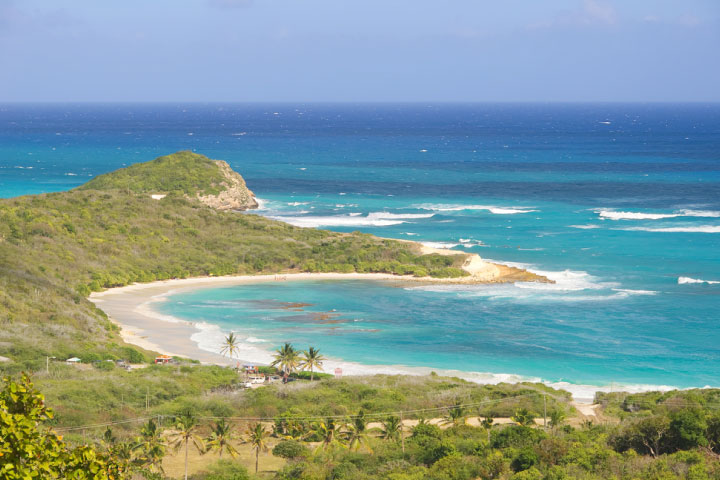 First on the list is Half Moon Bay Beach. Almost a mile long, Half Moon Bay is a beautiful beach covered in tons of sugar crystal pink sand along with alluring vistas of lush green hills and palm trees. It is great for swimming, snorkelling and a perfect way to relax without it being overly crowded.
2. Turners and Darkwoods Beaches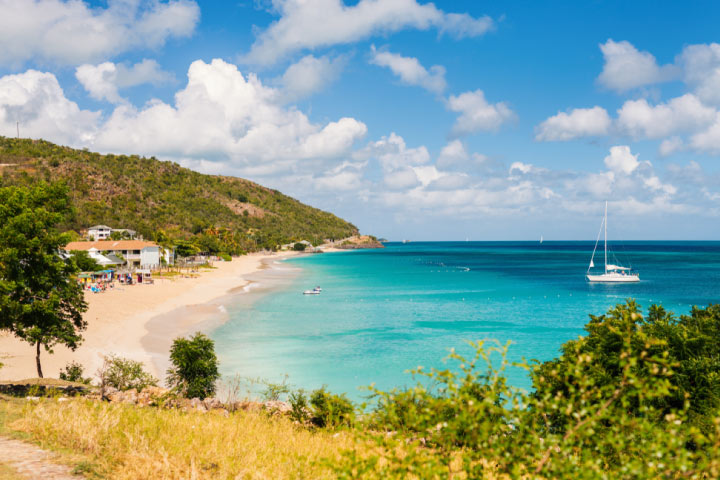 Two in one beach! In Turners and Darkwoods, you will discover two vast golden sandy beaches on the exotic coastline on the south-west of Antigua. Turner's beach is a great way for snorkelling and discovering the marine life. Alternatively, you can simply have a refreshing swim in Darkwoods. Either way, we are sure you will enjoy these beaches.
3. Fryes Beach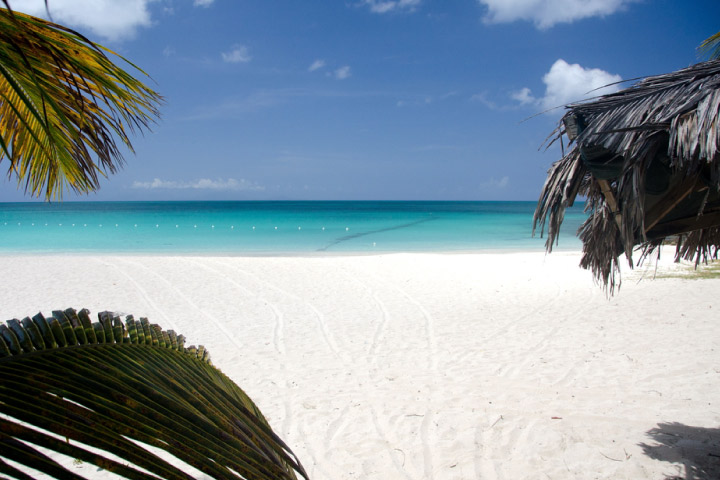 On the west of Antigua is where you will discover Fryes Beach. It is one of the more peaceful beaches on the island. It is perfect for swimming because you won't encounter those annoying rocks or reefs here. It is a great way to escape the other hectic beaches in Antigua.
4. Pigeon Beach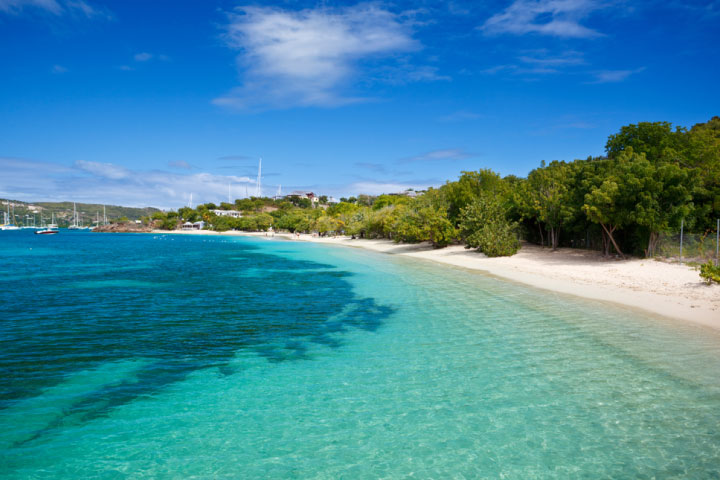 This gorgeous beach is where you will find majestic views of the azure crystal blue waters. Pigeon Beach is a famous beach for both tourists and locals alike and it is located near the illustrious English Harbour. This shallow clear water beach makes an excellent spot for children to swim as well as people who may not be savvy swimmers. This beach is definitely the place you want to visit.
5. Carlisle Bay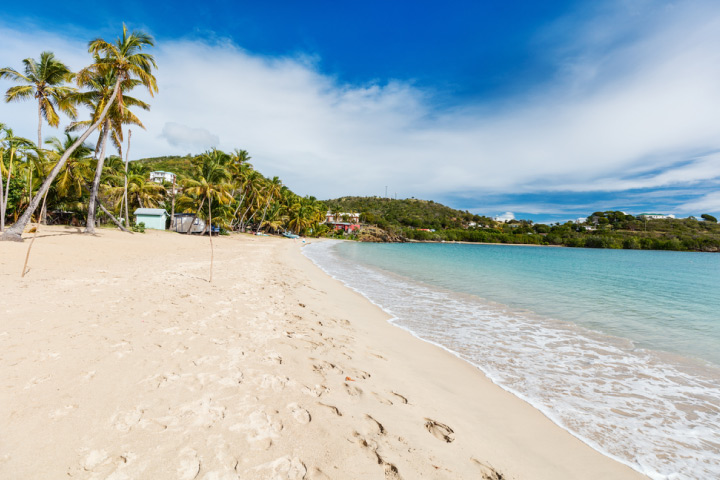 This crescent-shaped beach is filled with soft white sand and a captivating view of the turquoise blue sea. It is the ideal place for both swimming and snorkelling.
You should stop by even if you aren't staying close by. Feel free to ask any of our representatives which is their favourite beach to go to because there are so many beaches to choose from (365 that is). We are happy to provide you with any type of vehicle.